How Can Email Marketing Help Your Restaurant Make More Money?
---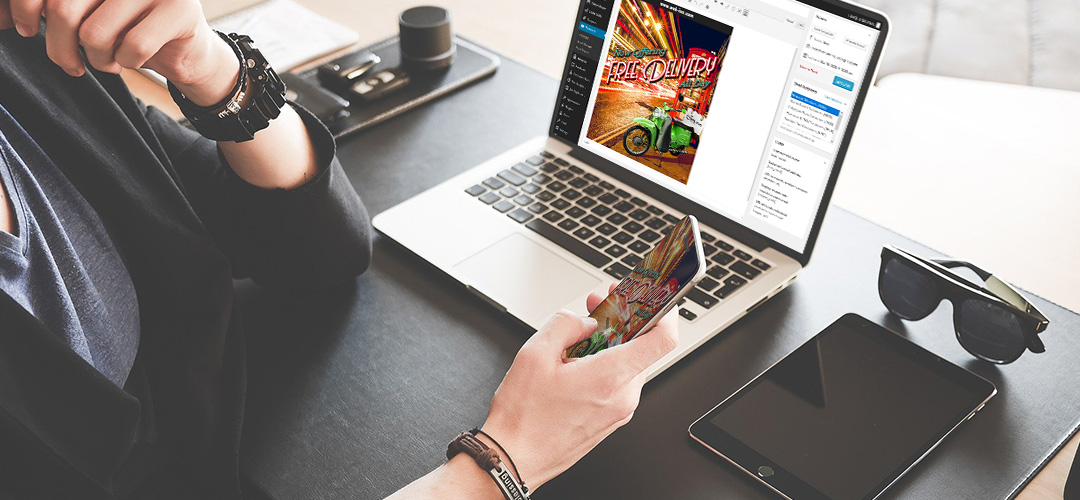 AkiraCart
2021
You don't have to be Domino's to have a fantastic restaurant marketing strategy. Still, there is a cost-effective way for a business owner, big or small, to stand out from the rest of the crowd. It's pretty straightforward; you need an intelligent email marketing tool for restaurants, bars, and the like. The simple truth is; you cannot do without restaurant marketing in 2021.
Competition is vast. After all, you want people to come to you, and not the venue next door. And in this day and age, without an online ordering solution, you have little to no chance to win a delightful piece of that revenue cake. However, if you choose an intelligent email marketing tool, you can promote your restaurant and increase sales.
Email marketing is a cost-effective tool to achieve higher sales
There is a well-spring of benefits to using all the fantastic perks email marketing has to offer. First and foremost, it can save you tons of money, energy, and time. Also, it is a simple to use, straightforward promotion channel to build your orders and make cash. Before I share all the benefits of email marketing, including online ordering solutions, I want to explain precisely why you need it.
Why do restaurants need email marketing tools to achieve higher sales?
First of all, let me just clear something up. Email is not dead. Yes, social networks are fantastic. But, good old email can be an even more powerful marketing tool if utilized properly. Did you know that more than half of all humans on Earth used email in 2020? Moreover, this number will continue to grow.
By 2024, 4.48 billion people are expected to use email. Moreover, Statista predicts that emails will grow from 293.6 billion in 2019 to 347.3 billion in 2022.
What's more interesting, more and more people are subscribing to mailing lists every day. This only goes to show that people are always searching for new, exciting things. It's never been easier than today to explore your interests and connect. That's where you come in. Give people what they want, right?
However, here goes the fact that you're really interested in. If you want value for your money, use email. An email is a marketing tool with the best return on investment. To be precise, according to DMA'S 2019 research, on every dollar you spend, you can expect to get a $42 email marketing ROI.
Email marketing will stay the top restaurant marketing tool
Moreover, according to Statista, global email marketing will grow exponentially. Today's email marketing market is worth approximately $7.5 billion, with $2 billion in the US market. However, it will grow to $17.9 billion within the next seven years.
E-commerce purchases via email are also rising, especially since the COVID-19 pandemic has bound us all indoors. As a result, online food and beverage purchases have skyrocketed. But not only because of the pandemic. In fact, according to Statista, they grow year by year, more than any other e-commerce category.
Want higher sales? Grab your piece of the spotlight
All these reasons are rock-solid arguments to start thinking about implementing an email marketing tool for your business. After all, you have to grab a piece of the spotlight in the digital age to really see your sales skyrocket. So you should choose the one that does the most crucial marketing work for you.
That means, for example, sending scheduled emails about promotions to your list of customers. An email marketing tool can add more value to your online ordering solution. It's also an additional channel to connect with your customers and gain their trust. Read on to see how you can use email marketing to increase your bottom line.
How to use restaurant email marketing to promote your business
There are many ways an email marketing tool can help your restaurant thrive. Not only is it great for promoting your deals and special offers. It's also a powerful loyalty agent to reach more returning customers. So, let's see how you can use it to make more money.
Email newsletter
A good old-fashioned newsletter is still one of the best channels to get your customers valuable info, from menu changes, events, and discounts, to awards and honors. Moreover, a newsletter is a fantastic way to build a customer loyalty program and attract new followers. Truth be told, if you're still not using email marketing, you're losing business. Trust me, the time is now.
Here are just top-of-my-head ideas to include in your restaurant newsletter:
Date night ideas
Exclusive recipes
New menu items highlights and updates
Discounts, coupons, and deals
Themed nights and chef's specials
Follow-up online ordering
This is a fantastic opportunity to build your customers' email list and engage with them in any way you like. Express your appreciation and ask for honest feedback, and you'll undoubtedly have repeat business and positive reviews.
Coupon codes offer
Restaurants use coupon codes in many ways. You can play with codes all you like, gifting them for newsletter sign-up, birthdays, holiday promotions, you name it. This is one of the sure-fire ways to motivate people to return to your venue. Moreover, coupon codes will help promote your deals through email marketing.
Subscriber-only events
If you're creative enough, there are many different reasons to provide extra value for your customers. For example, invitation-only events or any special perks are great ways to make them feel valued and unique.
You want to create a relationship, a bond with your customers, to beat your competition. Restaurant email marketing is a fantastic way to get engaged and loyal customers, since it enables you to always stay in their sight. Then, once you have them there, you can tempt them with your special deals and offers.
Which email marketing tool should you choose?
Since I know you don't want to spend precious energy figuring out the vast world of various marketing tools, I've got the perfect solution.
Akiracart includes a simple, but highly effective, email marketing tool that will allow you to layout and send scheduled emails to your customers. And not only that. With Akiracart, you get a trustworthy business partner and an excellent chance for promotion.
How is Akiracart different from all other marketing tools available?
Akiracart is chock-full of fantastic features that all work towards the same goal – boosting your revenue. Alongside the beautifully designed online ordering system with various functions, there are many loyalty-inducing features.
Check out some of the other marketing features and SEO tools Akiracart offers:
Community care taking capabilities like fund-raising and donation tools
A rewards system to keep your customers coming back
Sales statistics and live analytics
Creation and offerings of coupons and specials
Blogging capabilities to help you rank higher in search engines
SEO tools that cover every page
Ability to link to your Google Analytics account to track conversions
And all this is just some of the amazing features Akiracart has to offer. Here you can check out the complete list of Akiracart's features.
The takeaway
The digital world has taken over nearly every aspect of human life. That includes our feeding rituals too. People will always need to eat, but it's hard to pick with so many choices available. That's your window right there. The opportunity to make your business a brand with loyal customers.
Email marketing is a crucial part of successful restaurant branding in this day and age. And not only that. It's bulletproof – if you use it smartly, you will boost your sales. Simple as that. I've got even better news for you. Akiracart was meticulously created to include the best restaurant marketing strategies you can ever use. All you need to do is pick yours and have Akiracart assist you in making it happen.